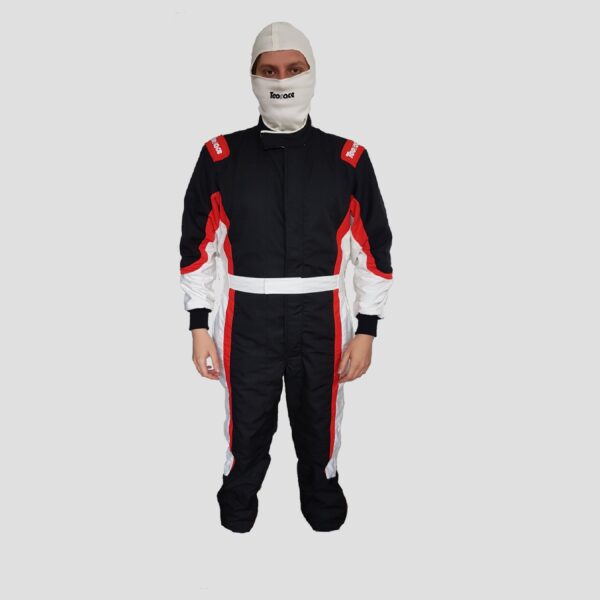 TR PRO
Fireproof Racing Suit TR PRO2
FIA Homologation 8856/2000
Made in Italy
Product Description
Fireproof racing suit in three-layers Nomex with external spina fabric.
Designed with semi-floating sleeves and hidden pockets. His inner collar in knit fabric and his back panel in elastic knit fabric guarantee the best comfort in every situation. Quilting matching the suit colour.
COMPLETELY MADE IN ITALY.
AVAILABLE COLOUR COMBINATION: Royal Blue/Black/White, Black/Royal Blue/White, Black/Red/White
AVAILABLE SIZES: From 46 to 66.